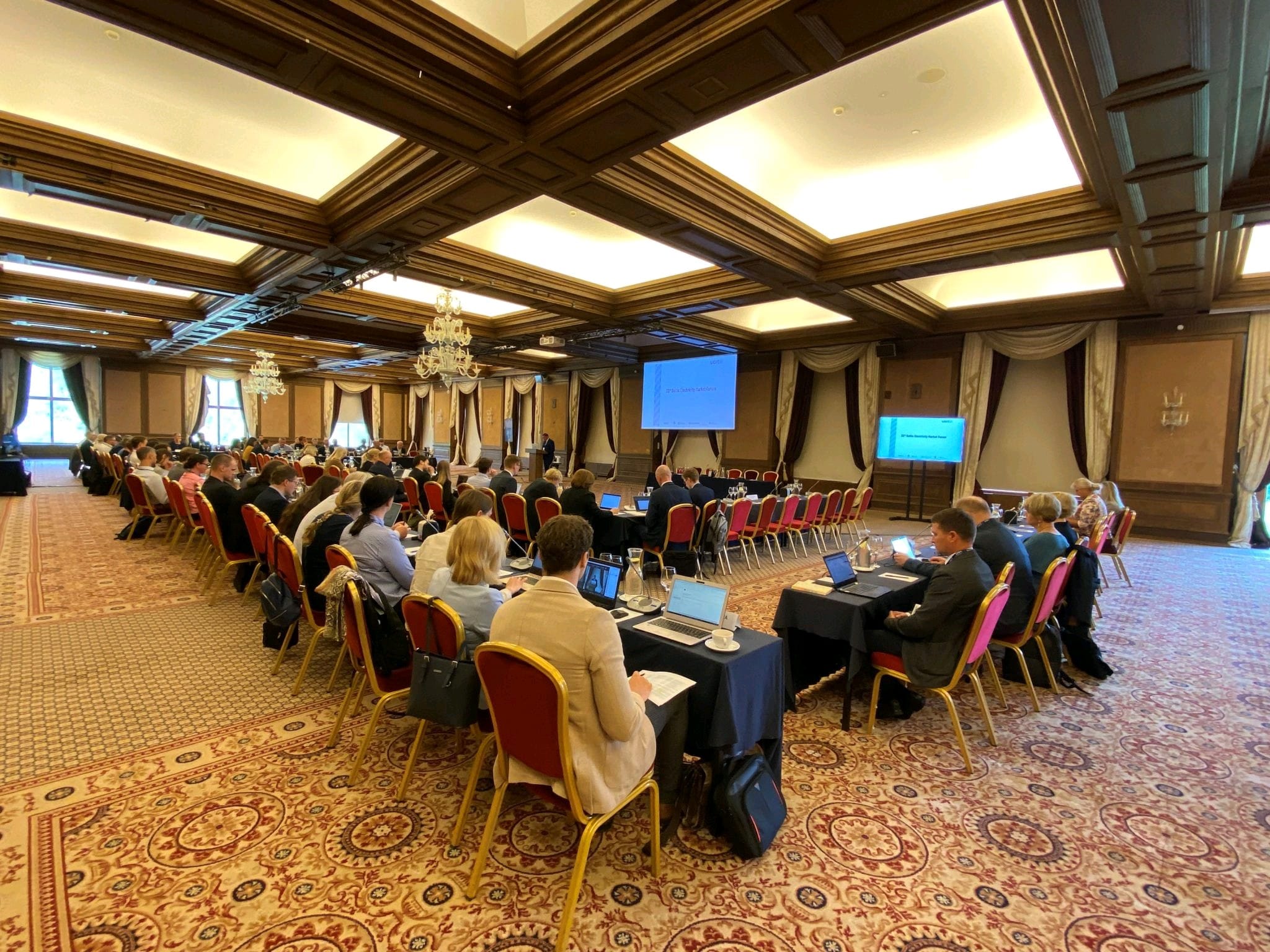 WAREG took part in the Baltic Water Forum hosted by the National Energy Regulatory Council in Vilnius, Lithuania on May 30th, 2023. Andrea Guerrini, WAREG President and Commissioner of ARERA, presented on the topic of the challenges faced by the water sector in light of the energy shock experienced in 2022.
The water industry, known for its energy-intensive operations such as drinking water supply, desalination, and wastewater treatment, significantly contributes to global energy consumption. By 2040, it is projected that the sector's electricity consumption will exceed 4% of the world's electricity needs. In this regard, Guerrini emphasized the vital importance of effectively managing energy costs through strategies like optimizing energy potential from sludge. These efforts are essential for establishing a sustainable and resilient water sector.
President Guerrini's intervention also examined the causes behind gas price fluctuations, shedding light on factors including the uncertainty surrounding the opening of Nord Stream 2, increased imports from LNG, the closure of North Stream 1, the invasion of Ukraine, and increased supplies from countries other than Russia. These factors have significantly influenced the volatility of gas prices across various EU countries, including Italy.
During his intervention, Guerrini highlighted the need for diverse models to estimate and adjust the cost of energy, emphasizing the importance of strategic decision-making by each country to tackle this challenge effectively. These models ranged from ex-ante and ex-post approaches to forward markets, spot markets, average sector prices, and forward market models with cost adjustments. Each model presents distinct advantages and disadvantages, leading several countries, such as England and Wales, Belgium, Ireland, Italy, and Latvia to adopt different models based on their specific contexts. This diversity underscores the need for tailored solutions that align with regional requirements.
Additionally, the conference provided an invaluable platform to present a comprehensive overview of the water industry in Europe, highlighting significant statistics and the challenges it faces. With an annual abstraction of approximately 50 billion cubic meters of drinking freshwater for public water supply, the industry serves around 500 million people within the European Union. To effectively address future challenges, the sector necessitates substantial investments, estimated at €45 billion, to improve infrastructure. The tariff system plays a pivotal role in financing ongoing expenditures, with tariffs covering approximately 70% of the costs while the remaining portion is supported by public funds.
WAREG remains steadfast in its commitment to fostering collaboration, sharing knowledge, and promoting compliance within the European water sector. By doing so, WAREG aims to ensure a resilient and efficient industry that benefits all stakeholders involved.
"Energy prices pose a pressing challenge for the water sector in Europe, and it is crucial for each country to adopt a strategic approach to address this issue. As we navigate the complexities of the energy landscape, regulatory choices for estimating allowed costs of energy become paramount in shaping a sustainable and resilient future for the European water industry."
Andrea Guerrini WAREG President
The WAREG President has been kindly invited by Commissioner Donatas Jasas, Chair of the Baltic Water Forum, to participate in a significant event held twice a year. This forum serves as a platform for regulators from Lithuania, Latvia, and Estonia to discuss the major challenges in the sector. During the latest edition, the focus was on water losses, infrastructure investments, and the tariff impacts of energy costs.