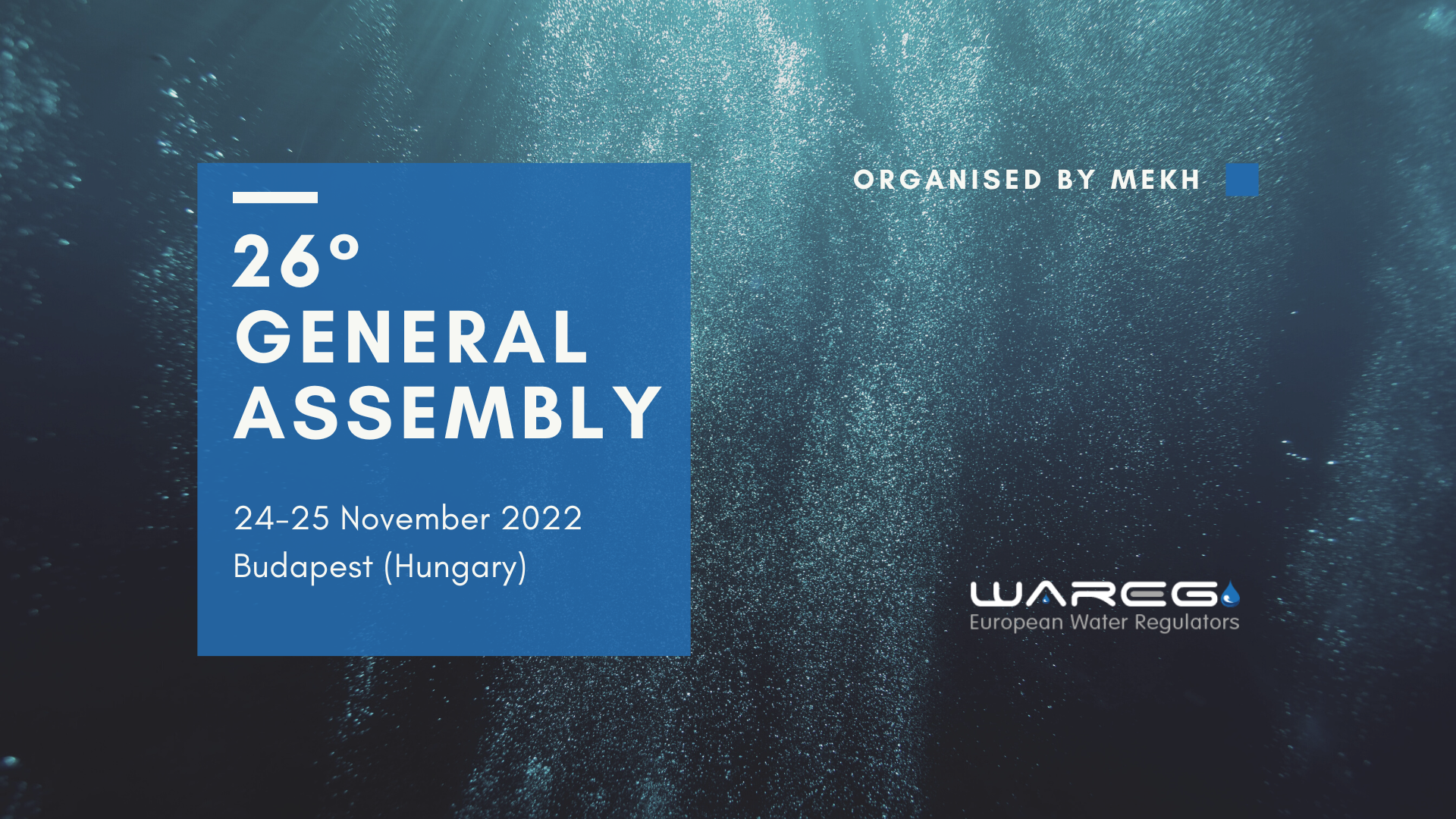 Press Release
25 November 2022 – Will water tariffs increase due to the revision of the Urban Waste Water Directive (UWWTD)? Will additional costs for wastewater operators be included in tariffs during the implementation of the Directive? How will the trade-off between a potential tariff and affordability be handled? Can water regulators take measures to mitigate the impact of costs on water customers?
Water Regulators discussed with the European Commission in Budapest, Hungary, at the 26th General Assembly (GA) of WAREG, the Association of European Water Regulators. WAREG Members welcomed the ambitious proposal of the European Commission.
As the proposal does not make any explicit reference to economic regulation, Member States will be responsible for deciding which competent authorities or appropriate bodies will have to implement the provisions of the UWWTD. WAREG Members exchanged on the importance of balancing potentially conflicting objectives and ensuring the transparency and reliability of information required by the Directive to the Member States. Water regulators are national, regional or local public Authorities that ensure the fair value of the money customers pay for wastewater services. Through different types of powers and tariff incentives, they monitor efficient cost recovery and protect customers from excessive increases in their water bills.
WAREG presented its new 3 years action plan (2023-2025), which drafts the Association's future framework of action and boosts its capacity to promote regional cooperation in the EU and in EU candidate Countries.
The Assembly accepted Ukraine's National Energy and Utilities Regulatory Commission (NEURC) in WAREG, bringing to 32 the total number of Regulators in the Association.